---
Wagner B. Muniz
Professor, Department of Mathematics, UFSC
Ph.D., Applied Mathematics, University of Delaware, 2004

M.S./B.S., Mathematics, University of Rio Grande do Sul, 1999/1996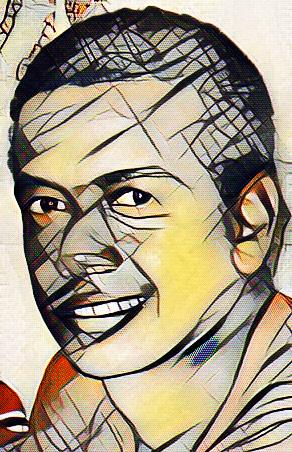 Email:
w.b.muniz [AT] ufsc.br
Office:
206, Mathematics Building, UFSC
Telephone:
+55 (48) 3721-3660

URL:
http://mtm.ufsc.br/~wbmuniz/

Address:
Universidade Federal de Santa Catarina (UFSC)
Departamento de Matemática
Campus Trindade
Florianópolis-SC, 88040-900 Brasil

---
Experience
Research interests
Inverse problems and imaging, numerical wave propagation, scattering theory and integral equations
Sample publications and abstracts
Scattered multi-static array imaging and eigenvalue problems. The 29th Brazilian Colloquium of Mathematics, 2013, IMPA, Rio de Janeiro, Brazil.

Inverse acoustic and electromagnetic scattering and their relationship to resonant frequencies. The 10th World Congress on Computational Mechanics (WCCM), 2012, São Paulo, Brazil.
Imaging buried objects from electromagnetic data. Proceedings of the International Conference on Engineering Optimization, 2008, Rio de Janeiro, Brazil.

(with Mark Ainsworth and Peter Monk). Dispersive and dissipative properties of discontinuous Galerkin finite element methods for the second-order wave equation. Journal of Scientific Computing, v. 27, p. 5-40, 2006.
(with Bastian Gebauer, Martin Hanke, Andreas Kirsch and Christoph Schneider). A sampling method for detecting buried objects using electromagnetic scattering. Inverse Problems, 21 (6), pp. 2035–2050, 2005.
(with Fernando M. Ramos, Haroldo F. de Campos Velho and João C. Carvalho). Temperature reconstruction using an entropy-based regularization method. In: G. De Vahl Davis, E. Leonardi. (Org.). Advances in Computational Heat Transfer II. New York: Begell House, 2001, v. 1, p. 485-491.

(with Fernando M. Ramos, Haroldo F. De Campos Velho). Entropy- and Tikhonov-based regularization techniques applied to the backwards heat equation. Computers and Mathematics with Applications, 40 (8), pp. 1071-1084, 2000.
Workshops, minisymposia and seminars organization

Teaching
Affiliations
Please direct questions and comments to: w.b.muniz [AT] ufsc.br