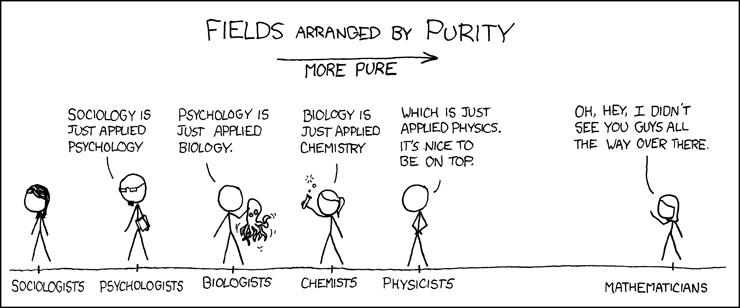 ---
Alcides Buss
Professor of Mathematics
at the Department of Mathematics
of the Federal University of Santa Catarina.


Campus Universitário Trindade

88.040-900 Florianópolis-SC, Brasil

Room: 113

Phone: +55 (48) 3721.6560 ext 4113

Mail: alcides.buss(at)ufsc.br
---
Teaching (2017.1):
---
---
Research area: Operator Algebras
Research interests: several aspects of noncommutative dynamical systems, actions of group(oid)s on C*-algebras, Fell bundles, quantum groups, groupoids and (inverse) semigroups.
---
Papers (in inverse chronological order):
---
Dissertations:
My master dissertation "A C*-algebra de um grupo" (in portuguese) is available here.


My doctoral dissertation "Generalized fixed point algebras for coactions of locally compact quantum groups" is available here.
---
Short Curriculum Vitae
1979 born in Palhoça (Brazil)
1997--2000 mathematics studies at UFSC (Universidade Federal de Santa Catarina), Florianópolis
2000 Bachelor's degree in mathematics at UFSC, Florianópolis
2001--2002 master studies at UFSC, Florianópolis
2002 master's degree in mathematics at UFSC, Florianópolis (supervisor Ruy Exel)
2003 assistant professor at UFSC, Florianópolis
2004-2007 doctoral studies at WWU (Westfälische Williams Universität), Münster (Germany)
2007 doctoral degree in mathematics at WWU (supervisors Ralf Meyer and Siegfried Echterhoff), Münster
2008 postdoctoral studies at UFSC (with Ruy Exel)
since 2009 adjunct professor at UFSC
---
Awards and Honours
1997-2000 Member of PET (Special Programm of Mathematics) at UFSC
2000 Best Student at Federal University of Santa Catarina (UFSC) 1997-2000 having obtained the best grade among all students of mathematics.
2001-2008 Fellowships from several organizations, including CAPES, DAAD and CNPQ (PNPD).
2010 Invited Speaker to participate in the "7th Regional Conference of Young Scientists of TWAS-ROLAC" at the Brazilian Academy of Sciences
since 2012 CNPq research productivity scholarship (Bolsista de Produtividade em Pesquisa CNPq - Nível 2)
---
Foreign Languages (native Brazilian Portuguese): English and German
---
Participation in Events